The unique TLM Mobile Eddy Current Separator incorporates a 22-pole High Gauss stationary eddy current separator with a fully mobile crawler track chassis. It also includes a Vibe Feeder, Drum Magnet and 3-fraction stock piling discharge conveyors for maximum processing capacity and efficiency.This enables waste processors to easily separate and recover valuable Non-ferrous Metals from a range of waste types such as; Scrap Metal, SRF/RDF,C&D Waste, MSW, Biomass and Skip Waste.

Mobile eddy current separtor, also can be searched by names like:
Mobile nonferrous metal sorter, Mobile metal recycling plant, Mobile ECS, etc.
Product advantages:
Folding belt adopts European standard design, beautiful and practical.

Chassis adopt imported crawler chassis, strong stability.

Built-in generator and external power supply mode for option

Fully automatic electric control panel system, remote control and remote opertaion can be realized.

High adaption can separation Non ferrous metal particles 5-200+mm

Modular design, easy operation and maintenance.
Drawing: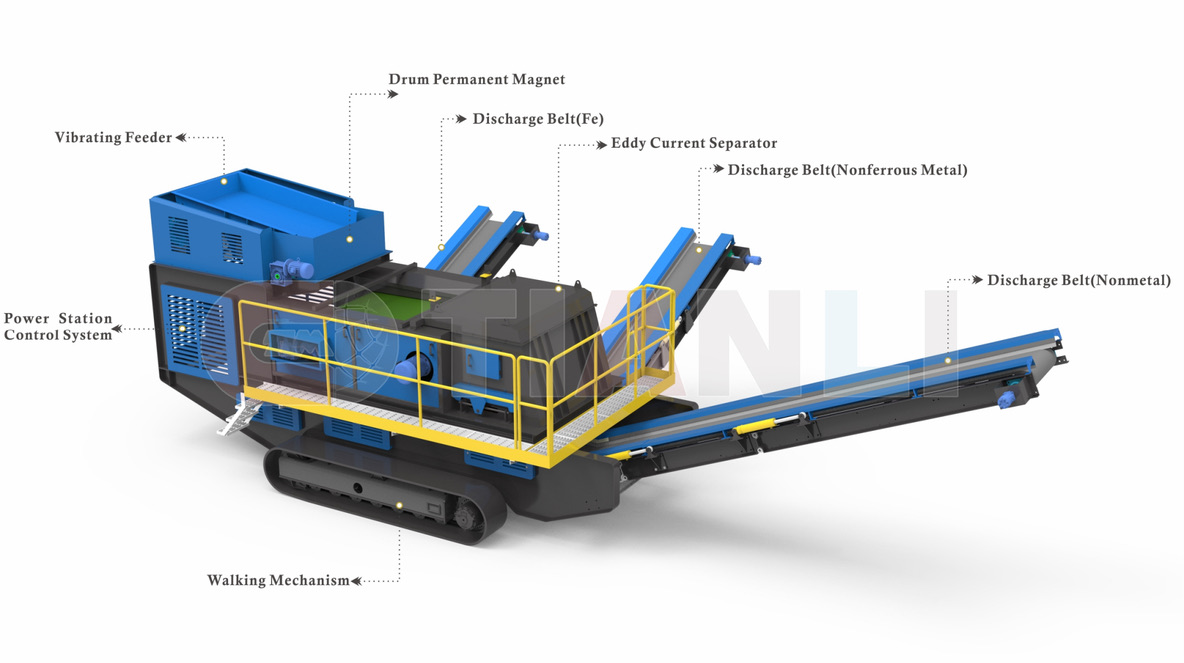 Operation video:
https://www.youtube.com/watch?v=v4b2UtEwoYA
Delivery video:
https://www.youtube.com/watch?v=L7zcTxCOSC4
Separation video:
https://www.youtube.com/watch?v=aXOkbKhKB6s
Photos: