TLFX concentric eddy current separator with concentric magnetic rotor design, is the use of conductor in the high frequency alternating magnetic field can produce induced current principle to carry on the design, when it is working the separation magnetic roller surface will produce high-frequency alternating magnetic field, and when the metal into the strong magnetic separation zone, the metal piece inside can induction to the eddy current, this eddy current magnetic field is in the opposite direction as the original, produce mutually exclusive reaction, the repulsive force function can put metal piece was thrown forward, the realization of the aim of separation.
【Scope of application】:
It is mainly used to separate copper, aluminum and other non-ferrous metals from industrial waste and domestic waste. Life waste incineration produced slag, life waste, paper mill tailings, waste glass recycling, wood chips, waste metal recycling, electronic waste recycling, waste plastic recycling.
【Product Advantages】:
● Imported bearings with long service life.
● PLC programmable control, easy operation.
● Special design prevent the magnetic system fall off.
● Intelligent touch and frequency conversion control keep machine stable.
● Special craft, precision manufacture reduce the noisy.
● Various inspection and alarm systems are installed to monitor the operation of each
key component in real time.
【Material size】:≥25m㎡

【Capacity】: 8-42m³/h
The assemble plant showcase: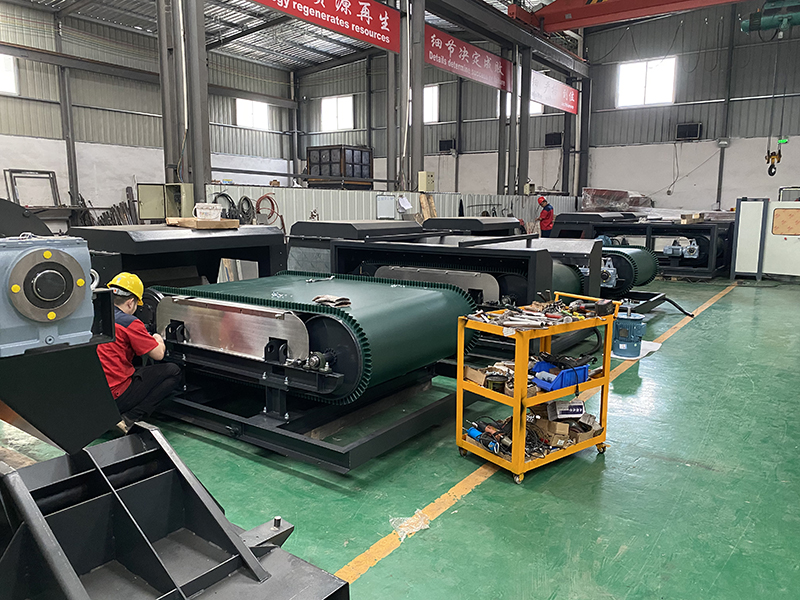 The Packing&transport showcase: